Designing your garden is a way to create a space that reflects your personality. Landscaping offers you and your family, friends, and visitors a high-level of comfort.
The jewel on the Atlantic, our famous Algarve, offers an ideal retreat for the numerous second-home owners. It is a relaxing oasis or space for contemplation, especially the house's outer area- the heavenly garden. Algarve garden landscaping delivers ideas and creativity for heavenly gardens.
Mainly, there are many creative ideas that you can bring in that achieve a significant effect without high expenditure. The creation of a modern, beautiful garden does not require much time and effort. Creating contemporary gardens like those from glossy magazines is uncomplicated thanks to creative landscape designers. Who use materials and plants that are easy to combine and, above all, environmentally friendly. Algarve garden landscaping is popular and contributes due to high expertise.
Ideas
First, think about what area you have and what for you plan to use it. Do you have a large garden, and do you enjoy spending time in your garden? Determine what you want from your garden and what functions you wish to have. Here are some ideas on how to create your garden to love.
Visual Effects
Secondly, the finesse in the use of the ground cover and the surface layer ensures a notably visual effect. Embellish unused areas with mosaics or easy-care, long-lasting river pebbles. Pebble, for example, is easy to maintain and durable. Gravel can be used well in places where plants do not thrive well or problems with soil drying. A bonus: it goes perfectly with modern architecture.
Creativity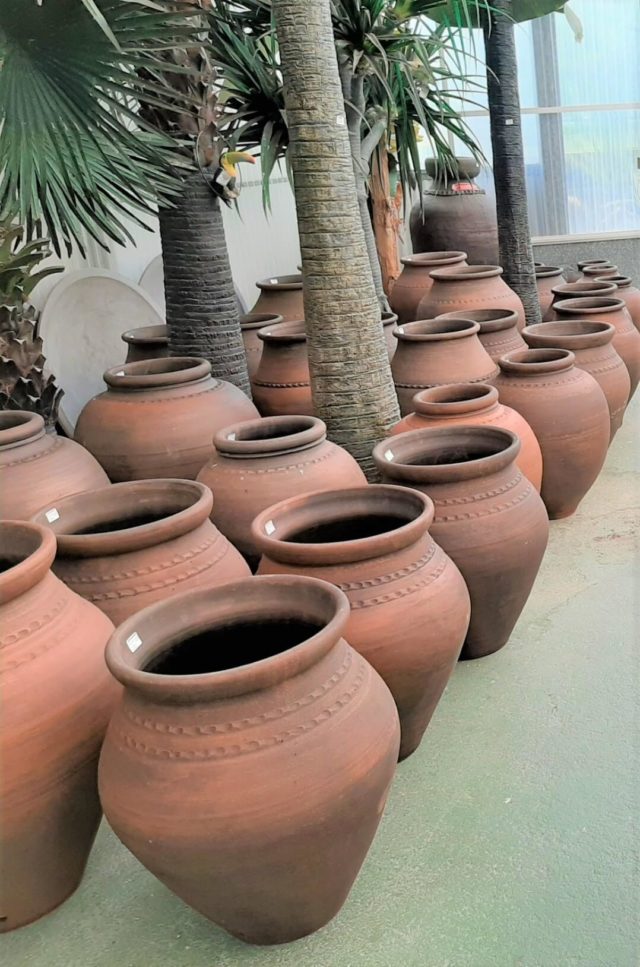 Moreover, if you want to freshen up your garden, change the use of household items, pots, old chairs, tables, and plant them with flowers. By that, your garden receives depth with dimension and serves as a visual eye-catcher.
Charming Scenery
Thirdly, and more importantly, we recommend moss or four-leaf clover (for happiness in the house and garden) between the joints. Another excellent option to enhance your garden's joy is to create a scented path using, e.g., honeysuckle, lemons balm, and blooming thyme. These plants are easy to care for, edible, and smell pleasant, for instance. 
Recycle Material
Fourthly, the combination of noble, decorative ornamental grasses gives your garden texture, color, and a modern look. For instance, to complete your garden's backdrop, try using old objects made of corrugated steel or copper. Further, it sets a unique eye-catcher in your garden. For example, you can attach fancy materials to your fence or garden wall that is recycled instead of disposed of in this way. One of the most accessible places to start is adding unexpected materials to your fence or garden-wall and recycling materials otherwise for disposal.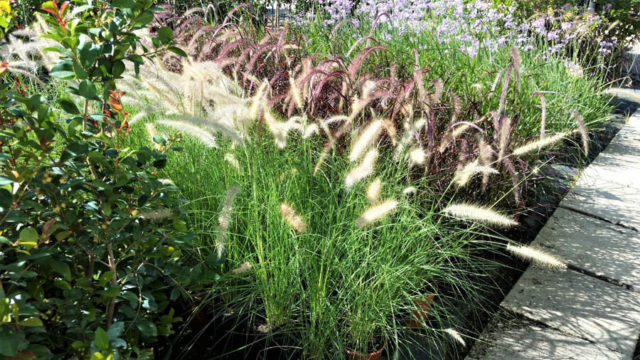 In conclusion, start letting your creativity run free and beautify your garden with the proposed landscape ideas. We are happy to help. Vital Gardens.