Little we know, our garden supplies just like a pharmacy. Sometimes, it only comes handy to step into your garden and pick the right ingredient from your tree, instead of driving up to the medical center for cure. In today's society, the chemical solutions seem to be SO overpowering, while natural aid is ready to hand. Just have a wise look into your healthy garden. With our suggesting blog, we are about to remind ourselves of the "grandmother's natural secrets…"
"Why reach in the distance, when the good is so close yet?"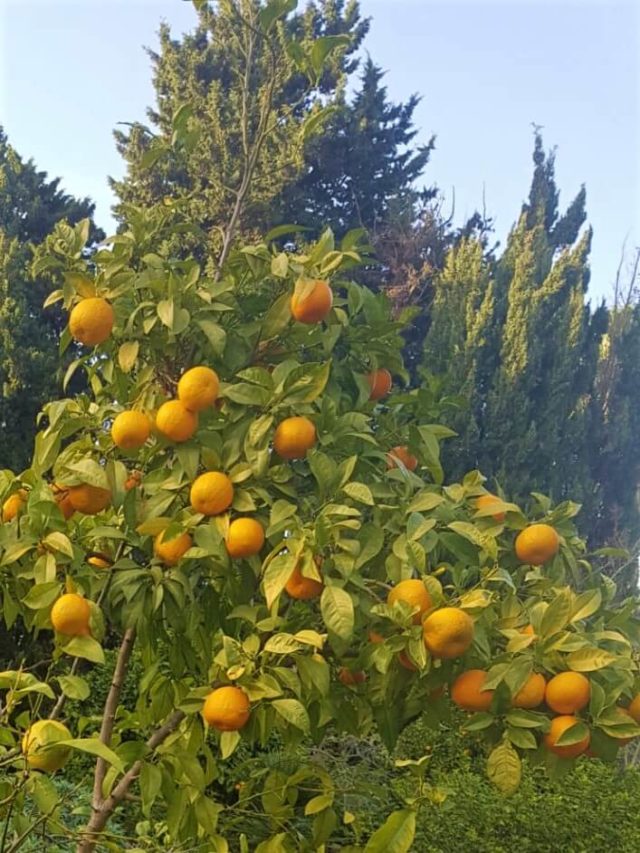 Our healthy Algarve garden is the best supplier for natural antibiotics, homeopathic means, and even little wonders. The Citrus Lemon, did you know, is natural assistance with the regulation of your insulin resistance. The yellow berry is playing a central role by managing the PH Value in Your body, thus assisting in bringing your metabolism in balance. The list of vitamin C's positive contributions to your immune system is long; here is a short list to remind:
through the fruit acid it has a detoxifying effect on the intestine;
apply frequently to "wake" Your eyes up by lightening the dark circles;
or in homeopathic treatment for bleeding gums;
NOT to forget the famous hot lemon.
A miracle tree not only happens in your dreams but also in the vivid Algarve garden.
We know the Ricinus communis for the curative effects: it gets the bowels moving and stimulates the appetite. The unfamiliar taste left aside; the Ricinus oil cited as healing medication long before Jesus Christ. The genus dwarf poinsettia feels at home in the Algarve climate and bears the Ricinus seed several times per year. Ricinus-oil can be cold-pressed from it. The usage of this valuable seed is in cosmetics with a skin firming effect, or homeopathy against diarrhea. Since it feels well in our climate zone, it grows effortless and fast. As it likes the sun, it can soon serve as a natural shade provider, with beautiful bushy flowers.
Combine the healthy with the decorative
The Berberry Vulgaris carries besides its healing effects, exceptionally decorative yellow blossoms in spring, and bright red berries throughout fall. As social medicine, the barberry is reputable for various application areas such as antibacterial and anti-arrhythmical in case of cardiac arrhythmia. The root of the barberry applies to color materials such as wool or leather. As a kitchen ingredient, it gives meat, fish, and rice dishes a tasty boost. We can add it to salads or make jam fruit.
To sum up, alone these three recommended plants can make such a difference in our Algarve and daily routine. Imagine how much more well-being your private outdoors offers. The good is yet so near, for those that can see and make use of it. Once you are ready to enrich your garden with healing powers of nature, you will surely find countless plant types. By that, you can not only improve the quality of life, and maintain the flora, but moreover your health. Nature cures, right at your doorstep.
Now start discovering Your new ideas online at Vital Gardens